Welcome to the website of EOGA Golf Academy
Matt Durham
Golf Coach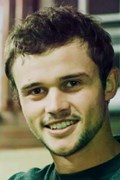 Etienne Olivier
Managing Director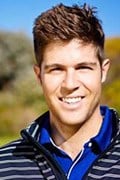 Etienne is a Director of Instruction for the International 5SK Programme, a qualified PGA of SA coach and has a number of years coaching experience of which the last 8 years has been at the prestigious Steenberg Golf Club. He has a passion for sharing his golfing skills with others, and aims to assist all golfers to reach their full potential.
Quintin van der Berg
Director of Instruction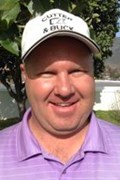 Quintin was inspired to discover what it took to make it onto the PGA Tour and found that the microscopic study of the golf swing, the biomechanics and the ability to get "the head right" produced some great results with his pupils. Quintin's dedication to the game, his communication skills and his extraordinary ability to read the swing allows him to produce continually lower scores for all golfers from the Novice through to the Tour Professional.
David Gerhardi
Professional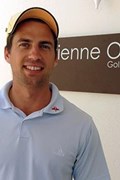 Dave is a qualified PGA coach, played provincial senior golf for Western Province, enjoys tennis and has a passion for assisting people reach their potential.
Jonny Sweetnam
Golf Coach and Golf Fitness Trainer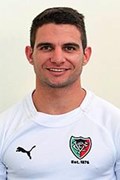 Jonny's passion is coaching and helping people be the very best they can. He assists people improve their swing by increasing mobility and flexibility to increase power and reduce back injuries. He is a certified fitness trainer through American Council of Exercise (ACE) and specializes in Golf. He has started his PGA Qualification and is assisting Quintin van der Berg and Etienne Olivier's clients at EOGA Steenberg achieve more in their game.
11111 Steenberg Golf Estate, Catharina Avenue, Cape Town
+27 (21) 712 1346
Monday

Tuesday

Wednesday

Thursday

Friday

Saturday

Sunday

7:00am - 6:30pm

7:00am - 6:30pm

7:00am - 6:30pm

7:00am - 6:30pm

7:00am - 6:30pm

7:00am - 6:00pm

9:00am - 6:00pm
10 Stibitz Road, Westlake, Cape Town
021 7011141
Monday

Tuesday

Wednesday

Thursday

Friday

Saturday

8:00am - 8:00pm

8:00am - 8:00pm

8:00am - 8:00pm

8:00am - 8:00pm

8:00am - 8:00pm

9:00am - 4:00pm
Milnerton Golf Club,, Bridge Road, Milnerton, Cape Town
+27 (21) 712 1346
Monday

Tuesday

Wednesday

Thursday

Friday

Saturday

Sunday

8:00am - 6:30pm

8:00am - 6:30pm

8:00am - 6:30pm

8:00am - 6:30pm

8:00am - 6:30pm

8:00am - 4:00pm

8:00am - 3:00pm
Westlake Golf Club, Cape Town
Monday

Tuesday

Wednesday

Thursday

Friday

Saturday

Sunday

8:00am - 6:00pm

8:00am - 6:00pm

8:00am - 6:00pm

8:00am - 6:00pm

8:00am - 6:00pm

8:00am - 3:00pm

9:00am - 5:00pm