Welcome to the website of EOGA Golf Academy
David Gerhardi
Professional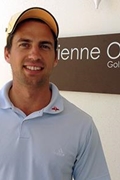 Dave is a qualified PGA coach, played provincial senior golf for Western Province, enjoys tennis and has a passion for assisting people reach their potential.
Etienne Olivier
Managing Director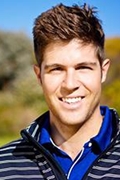 Etienne is a Director of Instruction for the International 5SK Programme, a qualified PGA of SA coach and has a number of years coaching experience of which the last 8 years has been at the prestigious Steenberg Golf Club. He has a passion for sharing his golfing skills with others, and aims to assist all golfers to reach their full potential.
Quintin van der Berg
Director of Instruction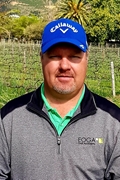 Quintin was inspired to discover what it took to make it onto the PGA Tour and found that the microscopic study of the golf swing, the biomechanics and the ability to get "the head right" produced some great results with his pupils. Quintin's dedication to the game, his communication skills and his extraordinary ability to read the swing allows him to produce continually lower scores for all golfers from the Novice through to the Tour Professional.
Luke Wewege
Bio Mechanist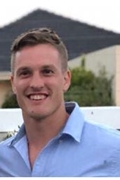 Luke Wewege a qualified BSc (Med) (Hons) Exercise Science (Biokinetics). Luke attended Rondebosch Boys High School and after finishing his schooling, went on to study BSc Sport Science at the University of Stellenbosch. After completing his undergraduate degree, he moved back home to study an Honours in Biokinetics at the Sports Science institute of South Africa (SSISA/UCT). Luke then moved to Durban where he worked for 2 years in a private practice.
Matt Durham
Golf Coach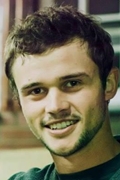 11111 Steenberg Golf Estate, Catharina Avenue, Cape Town
+27 (21) 712 1346
Monday

Tuesday

Wednesday

Thursday

Friday

Saturday

Sunday

7:00am - 6:30pm

7:00am - 6:30pm

7:00am - 6:30pm

7:00am - 6:30pm

7:00am - 6:30pm

7:00am - 6:00pm

9:00am - 6:00pm
Steenberg /Westlake Office Park, Cape Town
0824919179
Milnerton Golf Club,, Bridge Road, Milnerton, Cape Town
+27 (21) 712 1346
Monday

Tuesday

Wednesday

Thursday

Friday

Saturday

Sunday

8:00am - 6:30pm

8:00am - 6:30pm

8:00am - 6:30pm

8:00am - 6:30pm

8:00am - 6:30pm

8:00am - 4:00pm

8:00am - 3:00pm
Westlake Golf Club, Cape Town
Monday

Tuesday

Wednesday

Thursday

Friday

Saturday

Sunday

8:00am - 6:00pm

8:00am - 6:00pm

8:00am - 6:00pm

8:00am - 6:00pm

8:00am - 6:00pm

8:00am - 3:00pm

9:00am - 5:00pm
Erinvale Estate Hotel & Spa
1 Erinvale Avenue, Somerset West
0217121346
Monday

Wednesday

Thursday

Sunday

9:00am - 6:00pm

9:00am - 6:00pm

9:00am - 6:00pm

9:00am - 1:00pm